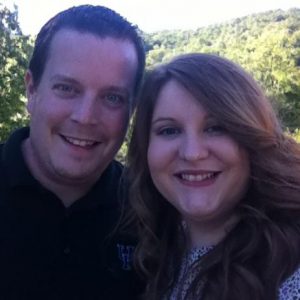 Names:  Jonathan and Allison
Ethnicity:  Caucasian
Profession:  Jonathan is a Teacher and Allison is a Pharmacist.
Faith:  Christian
Family:  We have no children of our own.  We love spending time with our niece and nephew and our entire family.  Everyone is beyond excited to see us expand our family through adoption.
Pets:  We are both animal lovers, but currently don't have any pets.
Hobbies:  We enjoy spending time together and with our families.  We love to entertain, especially in the summer months, having barbeques, bon fires, and pool parties.  We love to travel and spend time at the beach.  Allison enjoys reading and crafting.  Jonathan enjoys exploring the latest tech gadgets and watching sports.
Adoption Statement:  We are blessed that God has given us the opportunity to grow our family through adoption.  Our hearts are open and ready to give lots of love to a new baby.  We are anxious to build memories and share special moments for the rest of our lives.  We have so much love to give and are excited to begin this new journey.  We have a tremendous support system of family and friends excited to love and support this special gift from God.  After much prayer we feel there is a child meant for us out there and can't wait until the day we get to meet this wonderful blessing.