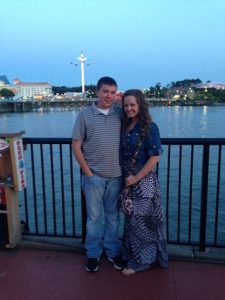 Name: Ryan and Erin
Ethnicity: White
Profession: Ryan- Contract Representative at local power company and Erin- Surgical Technologist at a local hospital and pain management center.
Faith: Christians
Family: Ryan- Has both parents and one brother a sister-in-law and niece. Erin- Has both parents, step-mother, three brothers, two sister-in-laws, two nieces, and one nephew.
Pets: Two dogs, a Lab and Basset Hound.
Hobbies: We love the outdoors, fishing, the beach, ballgames, putt putt, traveling, being with family and friends.