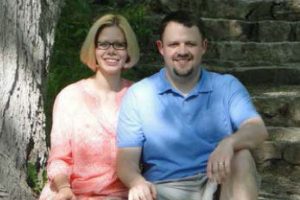 Name: Steve and Tiffany
Ethnicity: Caucasian
Profession: Steve works at a bank. Tiffany has masters degree in elementary education but is planning to be a stay-at-home mom.
Faith: Christian
Family: We don't have any children but have a large extended family of grandparents, aunts, uncles, cousins, nieces, and nephews. They are very excited to have a new member of the family!
Pets: We don't have any pets but are both animal lovers.
Hobbies: Steve enjoys golf and basketball. Tiffany enjoys cooking, reading, and walking. Together, we love to travel.
Adoption Statement: We are both anxious to become parents and think that adoption is a wonderful way for this to happen. We plan to provide our child with a loving and supportive home where he/she can reach their goals. In addition to having two loving parents, our child will have a strong and loving extended family.