Check out some wonderful families currently waiting to adopt. Be sure to check out the information provided for each family. If you want to see more information  – contact the agency and you can look at a longer profile. 
*Click the picture for more information*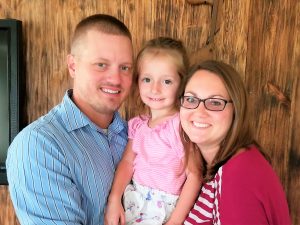 Josh and Stephanie
Adoption is very special to us. There has never been a doubt that we wanted children. When we found out we could not conceive a child, we knew that adoption was the right path for us. About four years ago we adopted our daughter, Kenzley, when she was a newborn. Kenzley is a fun, caring, energetic, friendly girl. She has been such a blessing to our lives. We are beyond excited to become parents again, and to give Kenzley a little sister or brother. Another child will bring so much joy to our lives, and to our family and friends' lives as well. We look forward to providing another child with a good education, in a loving, nurturing, Christian home. We can't wait to complete our family. Read More..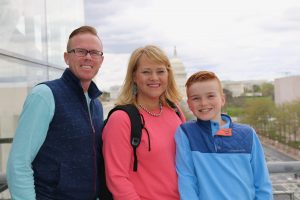 John & Ann Kelly
We knew growing a family ourselves would be hard from before we were even married so adoption has always been part of the conversation. After several miscarriages we are excited to grow our family with adoption. Read More..
Becca and Cal
Adoption has been the greatest blessing of our lives!  It made Rhiannon a part of our family when she was 18 months old.  We've planned to adopt again ever since Rhiannon came along, and she has prayed for a baby brother or sister every night of her life for the last three years or so.  We have faith that God has a plan to expand our little family, and we all three feel like now is the right time!  Thanks for taking the time to look at our profile! Read More..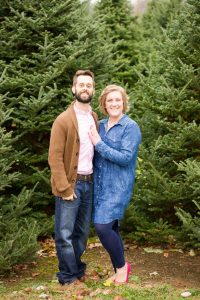 Jason and Alissa
When we brought Finley home in 2015 and hope to be blessed again with another child.  We love parenting her so much and have so much more love to give to another child.  Please know your child will be well taken care of and loved beyond belief. Read More..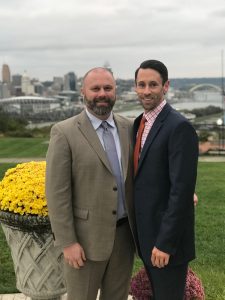 Mark and Ben
We have been together for 11 years and married for 7. We feel incredibly blessed in our lives and want to share that with a little one. We are surrounded by the love of our friends and family, who are very excited to see our family grow. Read More…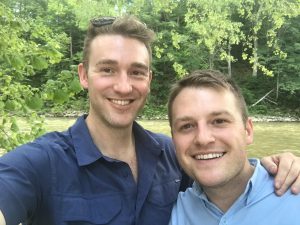 Logan and Clark
From our first date, we knew that raising children was something that we both wanted without reservations.  Over the last 6 years, our love has grown deeper and expanded–and now, we are ready to accept a child into this family of love. Read More..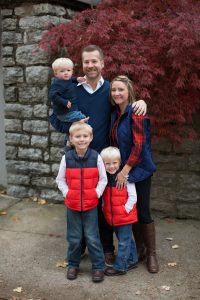 Dana and Ryan
We are the Brady Family! We want to thank you for giving us this opportunity to share more about our lives with you. We know that this will be the hardest decision you will ever encounter in your life. We believe that an adoption process is a selfless act of love and for that we honor you. Read More..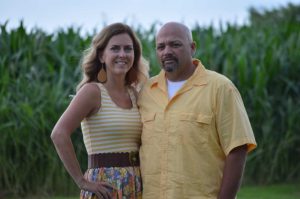 Josh and Kristi
We are so in love with our future child already. We have always want a large family and are thrilled to open our hearts and home again. We have been married for 5 years. We know God's plan is to grow our family through adoption. We find that to be a great blessing to be called to adopt. We adopted Jordyn when she was 7 and the three of us are beyond excited to make our family bigger. We promise to love this child unconditionally. We promise to always support, to protect and advocate for him or her. We will continue to pray for you as you go through this journey. Read More…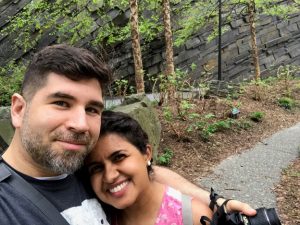 David and Mimi
We have been married for nine years and have built a life around a foundation of shared values.  One of the values that we both share is the idea that love doesn't have to look like anything, it just has to be shared unconditionally.  That shared value led us to a decision early in our relationship that, when we were ready, we wanted to choose adoption as a way to grow our family. Read More…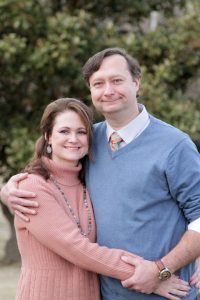 Karen and Roy
We offer unconditional love, stability, a home of creativity and humor, and Christian-based values. We have been married for 23 years and would love the opportunity to add a daughter or son to our family. Read More..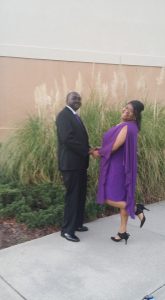 Tommie and Tangie
We want our children to know where they came from and to be proud of their story. To always feel loved, supported and to be kind people. We will live our lives to give them security, and encouragement and all the love they need. We will be there for them if they make the wrong choice and to celebrate their triumphs in life. We will provide a safe and stable environment and make sure they have what they need to thrive. In our home we believe laughter is just as important as hard work . Its ok to make messes to learn and have fun. Read More…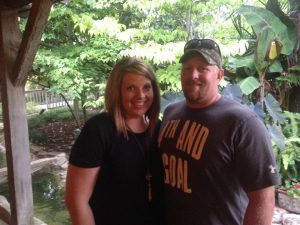 Will and Taylor
We simply cannot wait to grow our family by adoption. We have been married for 7 years in October. We have dreamed about our future family for years, and we have been praying and waiting for this opportunity for 5 years. Raising a child takes a village, and our village is anxiously waiting! Thank you for taking time to learn more about us! Read More…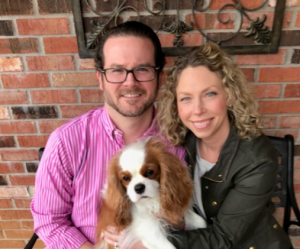 Cindy and Brian
First of all, we understand that you are making a decision which is selfless and unimaginably difficult.  We appreciate your consideration and our prayers are with you always. Thank you for taking the time to learn more about us.  We have been married for 8 years, and since then, we have been looking forward to becoming parents.  We have come to understand that our plan isn't necessarily God's plan, but we trust Him, and we are excited and ready for adoption and can't wait for all the blessings that will bring! Read more…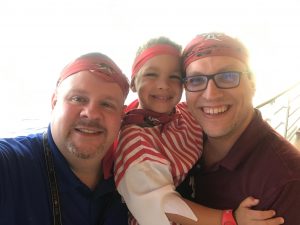 Jon and Mark
Hello! We're Jon, Mark an Micah, a loving family living in Northern Kentucky. We are looking to add to our family and share our love through adoption. During the past few years, we have married, bought a new house and welcomed our son into our home We've realized that now is the right time for us to bring another child into our family. We can't pretend to understand everything you are going through. We know that this is a difficult decision and appreciate your willingness to consider adoption for your child. This loving decision will allow us to become parents and help us realize our dreams. We won't take that trust and responsibility lightly! We can't wait to welcome a second child into our home and lives. Our house is in the suburbs of Cincinnati and we enjoy hanging out in the suburbs as well as frequent trips into the city. Our neighborhood is welcoming and safe. It's a great place to raise children If there is one thing that our home has, it's laughter. It's hard to show that in a book or through a letter but humor is one thing that's important in our lives. Read More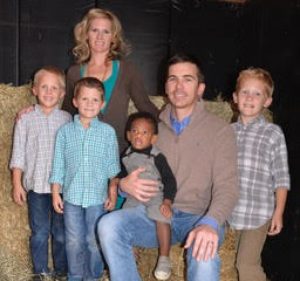 Kari and Don
We are excited to grow our family again with adoption.  We met in 2005 and got married that same year.  We have been married for 12 years and have 4 boys, ranging in ages from almost 3 years old -10 years old.  We adopted our youngest son in 2015 and he has been a tremendous blessing from the very first day.  We embraced a loving relationship that is centered around the truths Jesus taught in the Bible.  We care for each other and love to laugh more than anything else. Some of the things we enjoy are taking family vacations, sports, taking pictures, cooking, playing board games, and competing in triathlons, We love the outdoors and enjoy watching our children explore and learn about the places we travel.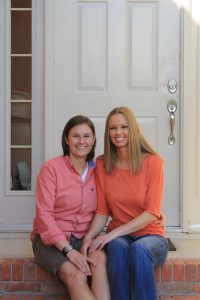 Keri and Anna
We are excited about becoming parents and the journey of raising a child.  We have both always known that growing our family through adoption was a perfect fit for us.  Both of us were raised by parents that love and support us.  Our family is still very close to us today, and our child will be surrounded by a family that loves him or her very much.
Ed and Kristine
Our biggest desire in life is to be parents. We have been together for 12 years through good and bad. Ed was raised by a single mom and his 2 younger brothers until he was 13, at which point he was placed in the foster care system. He understands the importance of a stable home life for a child. Kristine was raised by both parents, along with her only brother Mike. She loved her childhood and longs for the time to share her childhood traditions with our child.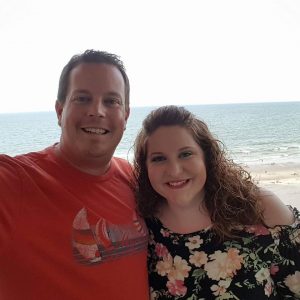 Jonathan and Allison
We are blessed that God has given us the opportunity to grow our family through adoption.  Our hearts are open and ready to give lots of love to a new baby.  We are anxious to build memories and share special moments for the rest of our lives.  We have so much love to give and are excited to begin this new journey.  We have a tremendous support system of family and friends excited to love and support this special gift from God.  After much prayer we feel there is a child meant for us out there and can't wait until the day we get to meet this wonderful blessing.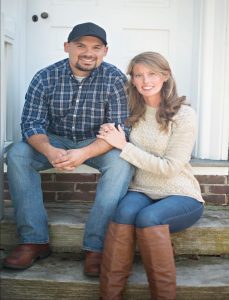 Laura and Will
Wil and I have been married for 8 years and have always dreamed of becoming parents. We are so excited to start our adoption journey and realize adoption is a very special way to create a family! We believe everything happens for a reason and sometimes God's plan isn't exactly the same as what you imagined but things always work out the way they are meant to.
We can't wait to welcome a child into our family and home! We have so much love to give and fun to share. We would love, cherish and protect your/our child beyond any measures imaginable. While we're very excited about the opportunity to adopt a child, we understand how difficult this time and decision must be for you. I want you to know we are praying for you and all the other birthmothers in the same situation while you try to make these huge decisions. Thank you for taking the time to read a little about us and we hope this is helpful.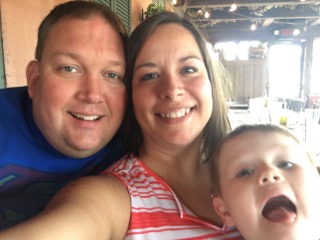 Lance and Ashley
At the very beginning of our journey to become a family, we tried fertility treatments.  All failed.  We put our trust in God, and He led us to adoption.  We have always believed that God will go to great lengths to get your attention.  This is His plan for us, and the adoption of our first child was such a blessed adventure.  We learned so much about ourselves and had the opportunity to meet a beautiful person (on the inside and out) who entrusted us with her child.  We are ready for our family to grow again.  We will love our child with everything we have, unconditionally.  We will kiss the "boo-boo's" and help ease the pain of the first heartbreak.  Our child will have quality parents who will love, teach, understand, defend, and encourage.