Check out some wonderful families currently waiting to adopt. Be sure to check out the information provided for each family. If you want to see more information  – contact the agency and you can look at a longer profile. 
*Click the picture for more information*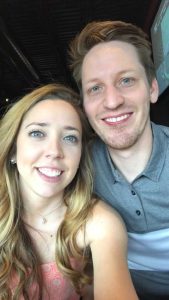 Sam and Christina
We are so excited to have the opportunity to adopt a child to love and care for. We knew early on we would love to adopt a child and after suffering multiple misscarriages the last two years, we know now more than ever that this is God's plan for us. We have so much love to give and hope to build our family soon.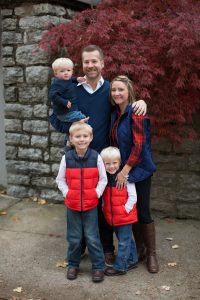 Dana and Ryan
We are the Brady Family! We want to thank you for giving us this opportunity to share more about our lives with you. We know that this will be the hardest decision you will ever encounter in your life. We believe that the adoption process is a selfless act of love and for that we honor you. We are truly grateful for you considering us to be the family for your beautiful daughter. We have been blessed to have 3 wonderful boys but our home isn't complete without a daughter. Dana has always felt like adoption was on her heart and so sitting in church in November, adoption awareness month, it was like she was moved to answer the call. Dana went home and spoke with Ryan and together we decided to pursue this journey. We reached out to Leigh at Heart to Home and was just moved by her encouraging words. We are so excited to begin this journey and we want you to know that we pray God will bless you with the direction that is meant for you and your baby. Again, we believe what you are doing is a selfless act and we think you are incredibly brave to make this decision.  We look forward to speaking with you soon. We would love to answer any questions that you may have and look forward to meeting you.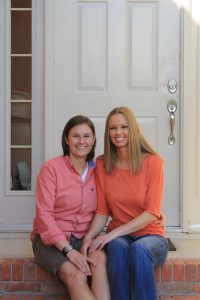 Keri and Anna
We are excited about becoming parents and the journey of raising a child.  We have both always known that growing our family through adoption was a perfect fit for us.  Both of us were raised by parents that love and support us.  Our family is still very close to us today, and our child will be surrounded by a family that loves him or her very much.
Ed and Kristine
Our biggest desire in life is to be parents. We have been together for 12 years through good and bad. Ed was raised by a single mom and his 2 younger brothers until he was 13, at which point he was placed in the foster care system. He understands the importance of a stable home life for a child. Kristine was raised by both parents, along with her only brother Mike. She loved her childhood and longs for the time to share her childhood traditions with our child.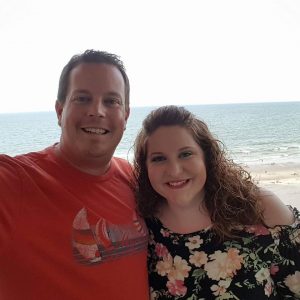 Jonathan and Allison
We are blessed that God has given us the opportunity to grow our family through adoption.  Our hearts are open and ready to give lots of love to a new baby.  We are anxious to build memories and share special moments for the rest of our lives.  We have so much love to give and are excited to begin this new journey.  We have a tremendous support system of family and friends excited to love and support this special gift from God.  After much prayer we feel there is a child meant for us out there and can't wait until the day we get to meet this wonderful blessing.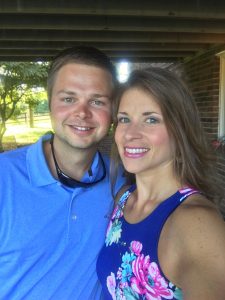 Trey and Laura
We are passionate about growing our family through adoption. We both value faith, tradition, and strong family roots. No matter what, God and family come first. We love life, love to laugh and have a good time, and we love each other. We can promise you that our child will be loved and cared for. Our child will be raised with cousins, grandparents, and many other relatives and friends. We have incredible support from our families through this journey. We will do everything in our power to protect, care for, love, and make sure our baby is happy and healthy. It is important to us that we attend church and worship God as a family. Our faith in God is important to us, and we want that for our child as well. We are certain that God has shaped our hearts for adoption.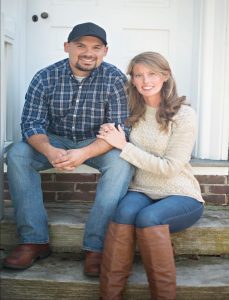 Laura and Will
Wil and I have been married for 8 years and have always dreamed of becoming parents. We are so excited to start our adoption journey and realize adoption is a very special way to create a family! We believe everything happens for a reason and sometimes God's plan isn't exactly the same as what you imagined but things always work out the way they are meant to.
We can't wait to welcome a child into our family and home! We have so much love to give and fun to share. We would love, cherish and protect your/our child beyond any measures imaginable. While we're very excited about the opportunity to adopt a child, we understand how difficult this time and decision must be for you. I want you to know we are praying for you and all the other birthmothers in the same situation while you try to make these huge decisions. Thank you for taking the time to read a little about us and we hope this is helpful.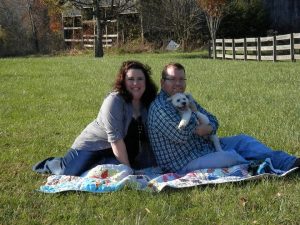 Eric and Ashli
Mama and Daddy (Eric prefers the title "Awesomeness or Awesome") are roles we have felt God leading us toward for several years.  We have been married for 6 years, and trying to expand our family for 3 years.  We have been through the highs and the lows in each other's life including Eric's experience of being adopted and discovering his biological father to accepting the diagnosis and reality of being infertile.  We feel no matter what road we're led down, we will stand side-by-side as we anxiously await the birth mom God has planned for us.  We continue to pray for our coming birth mother, the baby/babies soon to be entering this world, and for all the support staff and medical personnel involved in this journey.  Our prayer is that through this process, all will know that each of us has a role to play in the story of new life, and together, we can be a part of something beautiful.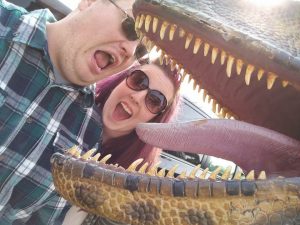 Brennan and Amanda
Mommy and Daddy are titles that we have always longed for. We have been married for almost 7 years and have been trying for a family for a little over 3 years. In sickness and in health have really lived out in the beginning of our marriage and now leaving Amanda unable to carry children. Infertility is an incredibly tough journey that has made us stronger as a couple. While we are waiting for our forever baby we are praying. Praying for our birth mom, whom we don't even know. Praying for her to be brave and to be strong and to know that we will be forever thankful because she will be giving us the best gift there could ever be, a baby.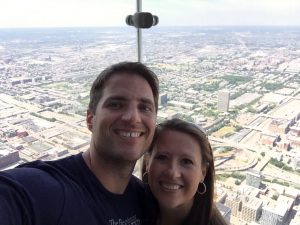 Marla and Bryan
We know adoption is a gift from God and we are ecstatic about the privilege He has placed with us. We realize it takes a courageous person to make this decision. We cannot imagine the daunting task it must be in deciding which family to choose for your child, as well as the pain of letting them go. We want you to know that we feel so blessed to be in the process of adopting another child.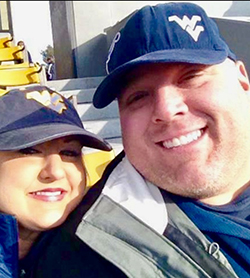 James and Tiffany
We have prayed endlessly to have a child, and we believe god had lead us to adoption.
If given a chance to adopt we would fill that child's  life with love and happiness !
We have wanted to be parents for so long. We know god has a plan for us, we just pray that his plan will bless us with a beautiful child.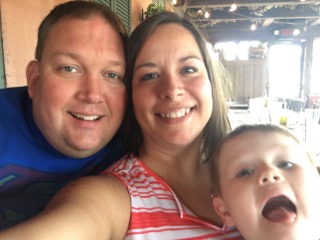 Lance and Ashley
At the very beginning of our journey to become a family, we tried fertility treatments.  All failed.  We put our trust in God, and He led us to adoption.  We have always believed that God will go to great lengths to get your attention.  This is His plan for us, and the adoption of our first child was such a blessed adventure.  We learned so much about ourselves and had the opportunity to meet a beautiful person (on the inside and out) who entrusted us with her child.  We are ready for our family to grow again.  We will love our child with everything we have, unconditionally.  We will kiss the "boo-boo's" and help ease the pain of the first heartbreak.  Our child will have quality parents who will love, teach, understand, defend, and encourage.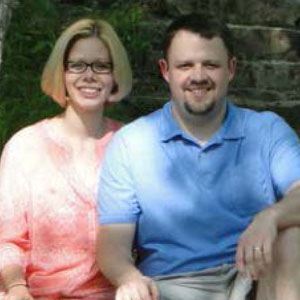 Steve and Tiffany
We are both anxious to become parents and think that adoption is a wonderful way for this to happen. We plan to provide our child with a loving and supportive home where he/she can reach their goals. In addition to having two loving parents, our child will have a strong and loving extended family.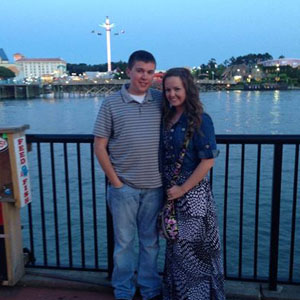 Ryan and Erin
We love the outdoors, fishing, the beach, ballgames, putt putt, traveling, being with family and friends.