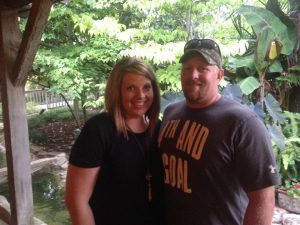 Names: Will and Taylor
Ethnicity: Caucasian
Faith: Christian
Profession: Will is a welding instructor at our local high school Area Technology center, and I teach preschool in the same school system.
Family: We do not have children of our own. We both have large extended families and enjoy spending time with them. Our families are very excited and eager to see our family grow.
Pets: We have a dog named Trapper. He is the sweetest Beagle you will ever meet.
Hobbies: Will enjoys being outside. He loves to hunt and fish. Taylor enjoys cooking, reading, and teaching. Together we love to boat, fish, camp, be with friends and family, and travel.
Adoption Statement
We simply cannot wait to grow our family by adoption. We have been married for 7 years in October. We have dreamed about our future family for years, and we have been praying and waiting for this opportunity for 5 years. Raising a child takes a village, and our village is anxiously waiting! Thank you for taking time to learn more about us!