Ethnicity: Caucasian
Faith: Christian
Profession: Alex is a line worker for Ford at the Kentucky Truck plant. Kaitlyn works for Humana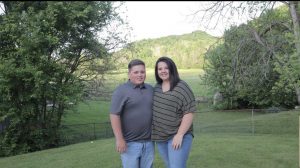 Family: We have been married for 2 years and are both from big, supportive families. Kaitlyn has 3 sisters and 2 brothers; Alex has 1 brother. We both have large extended families whom we are all remarkably close with. Together we have 5 nephews and 2 nieces.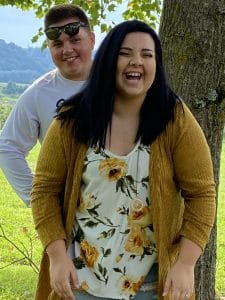 Hobbies:
Backyard cookouts with family and friends
Traveling and Beach Vacations
Playing Sports
Fishing and Camping
Lazy Saturday nights at home playing games or watching TV
Adoption Statement:
We would like to thank you for reading our profile and taking time to get to know us better. We hope you will look at the full profile with our agency and get more information on us and our family. We are eager to raise a child, but recognize this is a difficult decision for you. You will have our love and support and our promise to be the best parents we can be. Your child will be loved and cherished – we are committed to make sure he or she will have a wonderful childhood.