Ethnicity: Caucasian
Professions: Chris is a Computer Programmer for a local University. Tabatha is in the social work profession; currently serving as a case manager for children and adult in community mental health.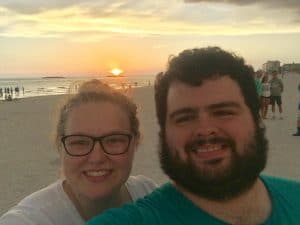 Family: We have been together for almost 5 years but have known each other since high school. We both come from big, loving and supportive families. Both of our families live within a 45-minute drive. We spend time together regularly and are very close.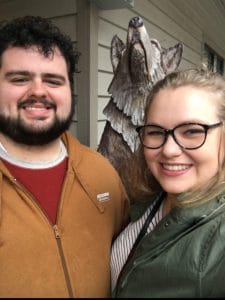 Hobbies and Interests: One of the biggest things we love to do is spend time with our family and friends. Whether it is as simple as watching movies together or going on trips together it is always full of laughter and fun. Outside of spending time with family or friends, we really enjoy gaming (board games, card games, video games). We also enjoy spending time in our kitchen, either making a home cooked meal or making baked goods.
Adoption Statement: Firstly, we want to thank you for letting us share our story and family with you. We are excited to begin the journey of growing our family. We want you to know that we will do everything in our power to provide your child with a safe, supportive and nurturing home. We will always encourage them to chase their curiosities and pursue their dreams.