Names: Colt & Adrienne
Ethnicity: Caucasian
Faith: Christian
Dear Birthmother: We are so very grateful for you! We know the decision you are facing is incredibly difficult. We admire and respect your selflessness. We are so very thankful that you may consider us as adoptive parents. We will do everything we can to make this process less stressful for you, and provide you with the support you need.
Please know that we will provide a stable, nurturing, loving home for your child. We will embrace your child's individuality and work hard to preserve and embrace their culture, especially if it is not our own, and create a foundation of confidence and courage for all of our children. Your child will always know of you and where they came from, and we will work to instill those aspects of self in their identity. Our future child will know that they have the love of more than just two parents, and we hope that support allows for a happy, healthy and confident childhood. We don't know you yet, but we will love you forever. Please know that your child will always be your child, and we are honored to have been considered as adoptive parents. We are open to any type of ongoing relationship that you would like. We promise to honor you forever by loving your child fiercely.
We are very focused on maintaining a healthy marriage, and ensure that it is made a priority in our busy lives. We make a point to make time for a date night at least once per month, and maintain open communication in order to remain connected to each other. We believe that our marriage is the foundation of our family, and the stronger our foundation is the better off our children will be. Children's lives are dramatically impacted by their parents relationship and the environment with which they are raised, and we are determined to provide our children with the very best environment possible.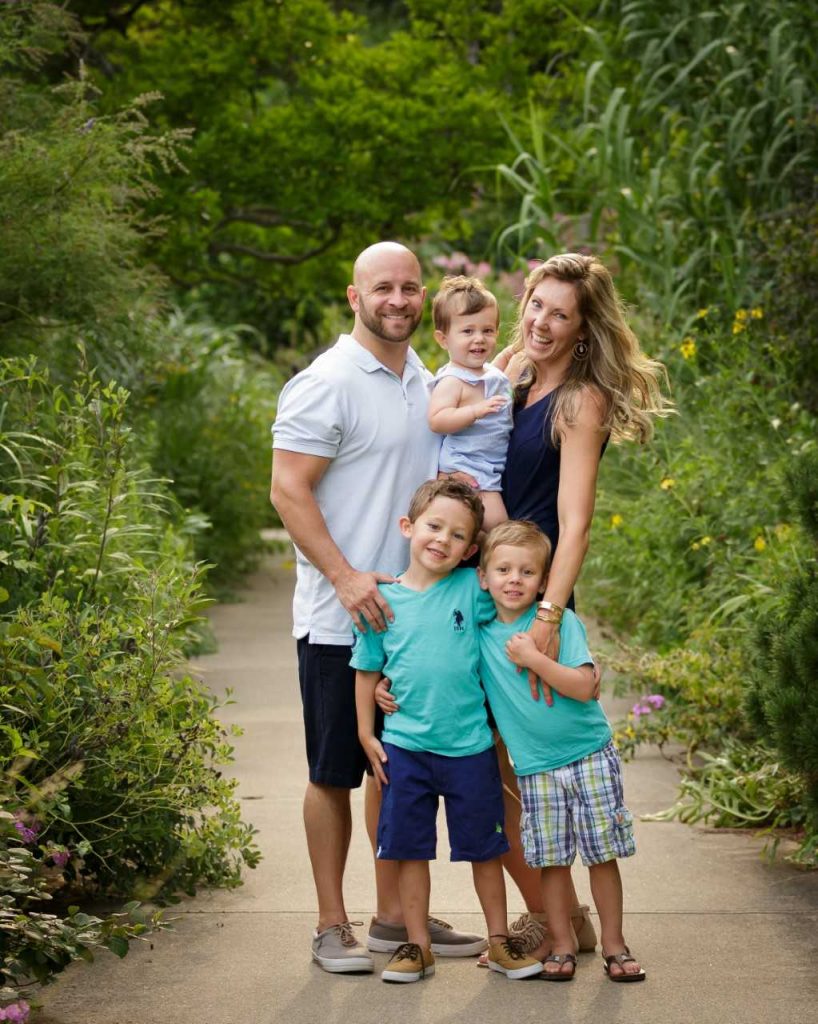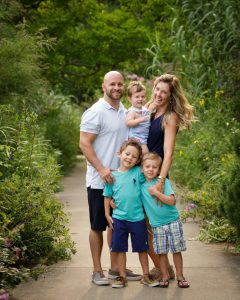 Family: We have three beautiful boys. Our children are raised in an extremely loving home. We believe raising children together is the most important thing we can ever do in this life, and we have treasured every moment of this gift of parenthood so far. We are both very engaged with our children, we love creating memories with them, and enjoy these years while we have them at home. We make family vacations a priority and enjoy taking them on beach vacations and to Disney World. We work hard to provide our children with access to educational opportunities, travel experiences, healthy food, and have the resources to be involved in any extracurricular activity they want. We love coming up with family traditions that are special to us! Our boys are the sweetest little souls and are so excited to welcome a sweet baby to our family!
Adrienne (as told by Colt):
Adrienne is as beautiful inside as she is outside. She adores being a mom! I can't wait to see her love on our newest addition. Adrienne is an accountant by trade. She enjoys her work and a flexible schedule that allows her to be available when the kids need her. She enjoys photography, taking fitness classes, volunteering, spending time with friends and family, and sitting on non-profit boards in an effort to help others in need.
Colt (as told by Adrienne):
Colt is such a great dad! He is super hands on and enjoys being silly with our boys. He is a Realtor by trade. Colt enjoys golfing, watching sports, exercising, spending time with friends and family, coaching his son's sports teams, visiting the beach, being outdoors and making us laugh.
Adoption Statement: We have enjoyed so many adventures together, and yet we believe our best adventure is yet to come. We are over the moon excited to welcome a sweet baby into our family. We truly believe that God has a wonderful plan for our family, a plan much greater than we can imagine for ourselves. We believe adopting our sweet baby is part of His great plan, and that our path thus far has brought us to this part of His plan. We cannot wait to meet our little love! Thank you for considering us as adoptive parents. We are forever grateful!