Names: Derek and Lisa
Ethnicity: Caucasian
Faith: Christian
Profession: Derek owns two businesses: Kentucky Reclaimed and Kentucky Lumber. Both businesses have proven to be extremely
successful not only in financial terms but also in life-changing ways. Having our own business has provided many unique
opportunities for our children. They have all loved being a part of growing something together, and it has inspired entrepreneurship
in many of them. Owning our own business has made it possible for Lisa to stay home with all of the children. She enjoys being able
to homeschool the kids on a daily basis and be available to them whenever they need her.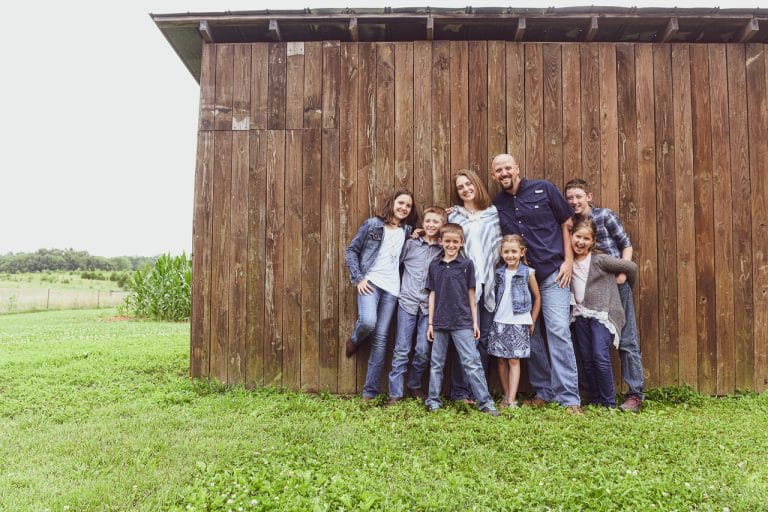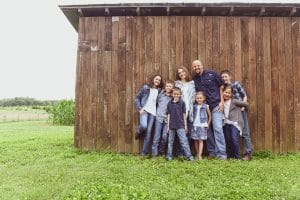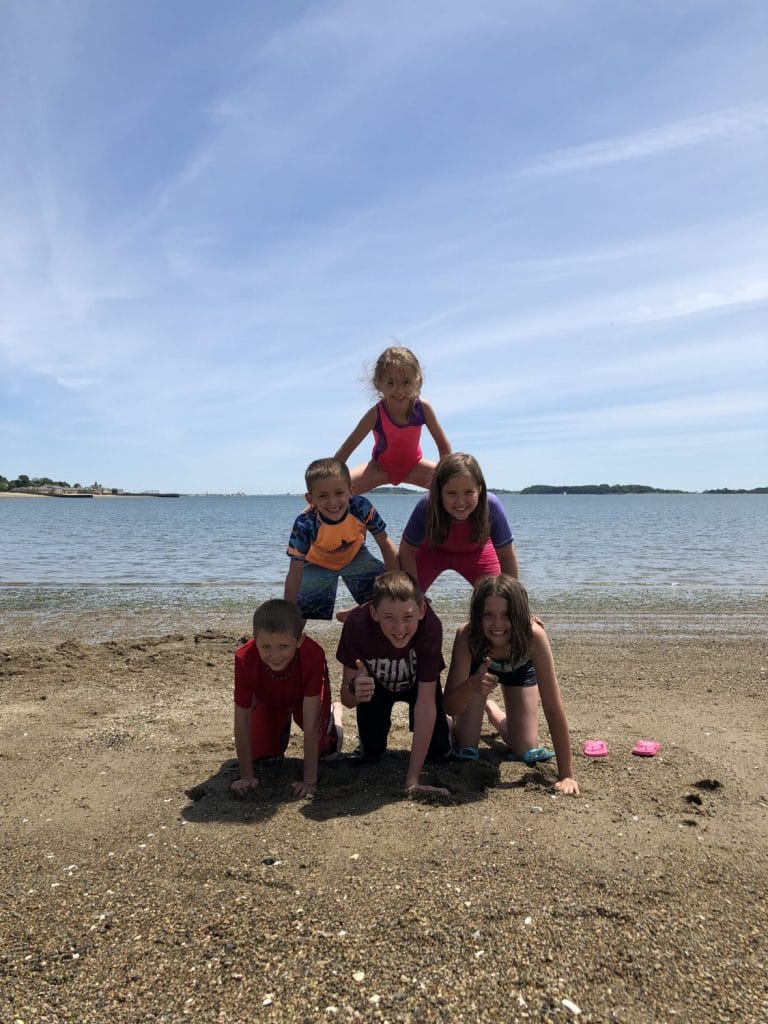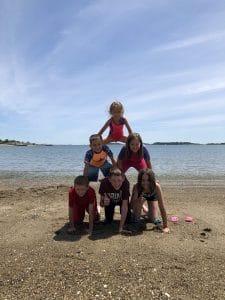 Family: Our family is blessed with active and loving children who all could not be more excited about being blessed with a new
sibling (or siblings!). We currently have 6 children: Malachi (13), Caitlyn (12), Josiah (11), Annabelle (9), Enoch (8), and Sami (6).
The kids have all expressed their love for a large family. They always can find a sibling to play with, talk to, or encourage. They enjoy
creating forts together, building wood projects, exploring in the woods, and playing house together.
Our extended families are also very excited and supportive of our adoption journey. Two of Derek's siblings have adopted children
from China, Ethiopia, and the Marshall Islands. Our children love playing with all of their cousins on both sides of the family. Most of
Derek's family lives nearby, while most of Lisa's family lives a few hours drive away in Indiana. Family is very important to all of us.
Hobbies: Derek is an avid, life-long learner. He always has a stack of books on his desk that he is working his way through. He loves
learning about history, leadership, and ways to improve himself. He also enjoys walking through the woods on a quiet morning,
singing acapella, and fishing. Lisa also enjoys reading but prefers historical fiction books. She also loves to garden, cook, and travel.
As a family, we love to go on hikes together, ride horses, and spend time exploring new places. Recently, we purchased a farm
about 30 min away from our home. This has provided our family a great place to go on weekends to play in the woods, ride our two
horses there, ride the 4-wheeler and have quiet bonfires with friends.
Adoption Statement: We are hopefully awaiting an opportunity to love your child. We are a large family with an abundance of love to
share! After the birth of our youngest child, we came to the sad realization we could no longer have more of our own children. Given
our deep desire as parents for a big family, we were crushed. We sat our children down at the dining room table and explained our
only option would be to pray and ask God if he wanted us to adopt. The kids were absolutely heart-broken at the thought of no more
siblings.
We privately prayed that night together for the two things we knew would be required of us to adopt: 1. A bigger home and 2. A
larger income so we could meet those needs. Within two weeks, a friend asked if we would be interested in purchasing their 3,800
sq ft home and the lumber business on the property. We knew immediately this was from God! One year later, our prayers were
officially answered. We had a bigger home, all of the income we would need, and open hearts. Because of this, we know that this is
the plan that God has for our family. We are so excited to see where this leads us.
We admire the strength and courage it takes for you to make a decision like this for your child. We respect you for considering the
option of adoption and are honored to be able to share that story of courage with the child that we are blessed with. We will ensure
that they know that your decision was one made out of love, unselfishness, and in seeking only the best for your child. Thank you for
considering our family as your own.