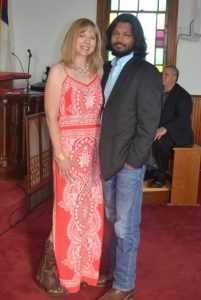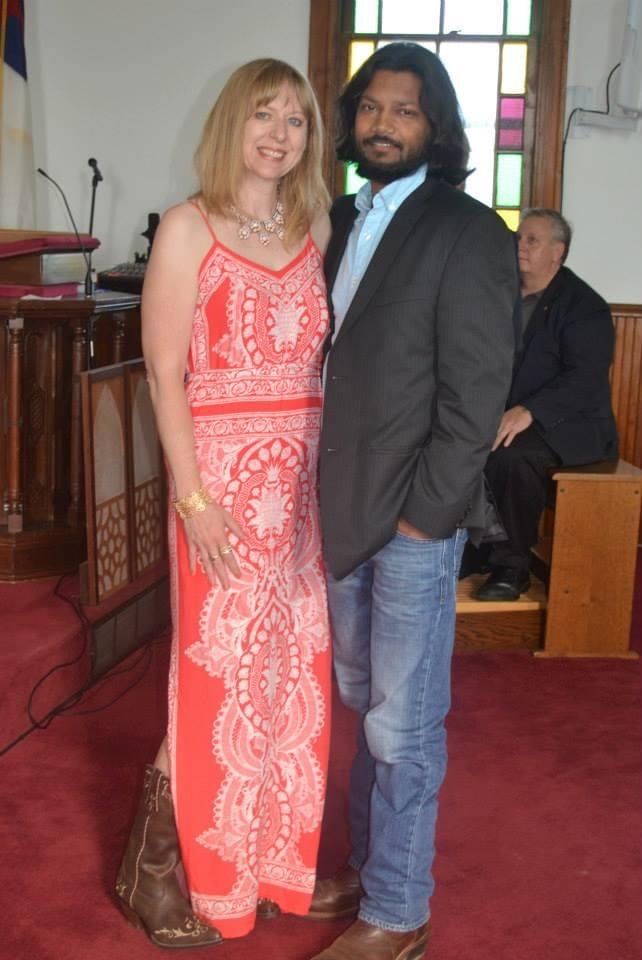 Ethnicity:  Jill – Caucasian, Vikash – Indian and daughter,  Chloe – Chinese
Profession: Vikash is a Software Engineer for the ACT (Academic Testing Company), and Jill, a former graphic designer, is a stay-at-home mom.
They chose for Jill to leave her career to take care of their family, including her aging parents. She still does a little graphic design, henna and face paint for charity events, but caring for family is her main priority. To them, faith, kindness, and family are most important, from raising children to caring for elderly parents.
Jill adopted 22-month-old Chloe (a special needs cleft lip child) as a single mom from China. Jill then met Vikash and they have been happily married for nine years.
They live in Butler, Kentucky just an hour north of Lexington and 45 minutes south of downtown Cincinnati. They built a new home on a 30-acre farm next to Jill's parent's farm where her niece and two small children also live. They have lots of animals, including dogs, goats, chickens, and horses. They enjoy having family and friends over often and love to cook for them and share food from their farm.
The family has a bit of a hybrid lifestyle, while they enjoy their peaceful farm life, they also love to travel to places like New York, California and Chicago, as well as, their yearly trips to visit family in India. Chloe was even able to study abroad in Europe last summer.
They call themselves a mini-United Nations with their diverse family. They love to celebrate each other's cultures and never run out of holidays to celebrate.
Vikash's favorite place to be is on his tractor, in the garden or fishing in their pond. Jill loves to volunteer, paint, and hike.
Chloe will be attending the University of Cincinnati majoring in computer science/chemistry.
Adoption statement:
Thank you so much for considering us. We cannot wait to adopt another child and we would welcome your child with open arms and give them all of our love, time, and attention. We will raise this child to know where they came from and the sacrifice you made for them.