Ethnicity: Caucasian
Profession: Anna is a naturalist and educator at a nature preserve. Patrick manages a Tractor Supply store, where he makes good use of his employee discount buying feed and equipment for their mini farm.
Faith: Christian
Family: We both come from large (large!) families—Patrick is one of four siblings and Anna is one of seven. Between the two of us we have nine nieces and nephews. Our parents on both sides are very excited to have another grandchild!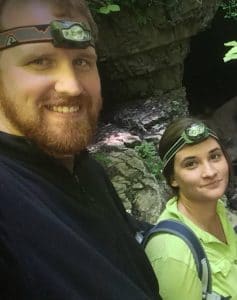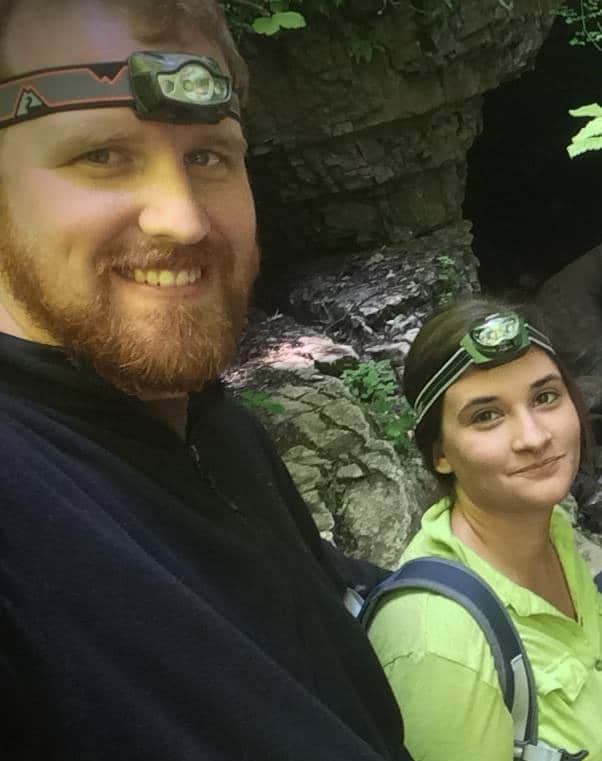 Pets: We have two dogs. Teddy is a small mix breed. He runs a tight ship and keeps all our other critters in line, including rabbits, chickens, and two spoiled turkeys. Bailey Marie is a high-maintenance yellow lab who has her own recliner chair (next to the window of course).
Our life: We are fortunate to live onsite at Anna's work. Being able to walk out our door into a nature preserve is an awesome privilege, especially since the outdoors is important to both of us. In our family time, we enjoy hiking, kayaking, caving, and road-tripping. We live within easy driving of Lexington, so we also like exploring new restaurants, checking out live music shows and festivals, and shopping. Both of us grew up in very rural eastern Ohio and transplanted to Kentucky before we got married. We love the combination of amenities and culture and the beautiful natural areas we've been able to discover in the Bluegrass.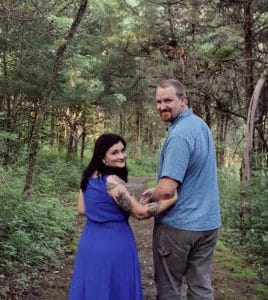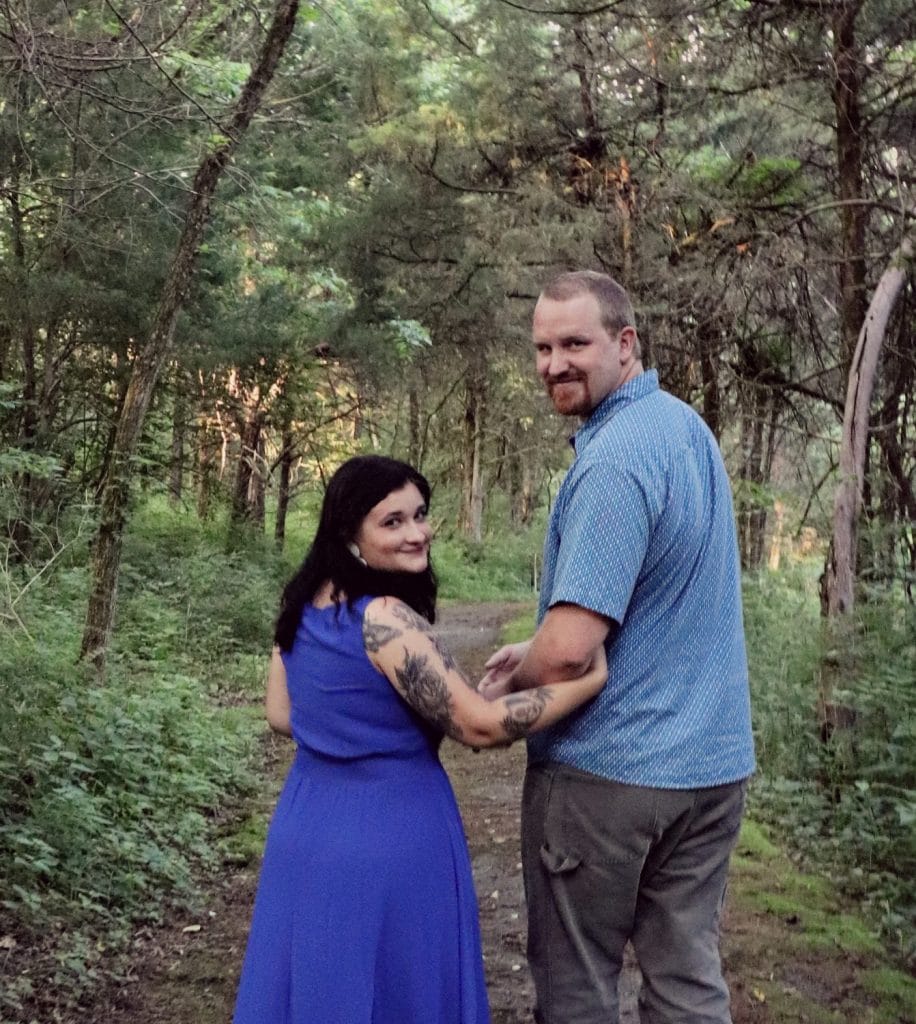 On our own, Patrick enjoys wood carving, building projects around the house, learning about Medieval history and culture, and drinking sweet tea on the porch; Anna loves tending to her expansive garden of heritage vegetable varieties, painting, exploring local historical sites, and trying to find the time to read.
Our adoption statement: First of all, thank you. We appreciate you for checking out our lives and for all the hard work and love you're putting into figuring out what is best for your baby. We're not going to pretend we know how difficult this choice is for you, but we do hope that whatever you end up choosing, you always feel supported and loved, and that your baby grows up knowing how strong you are.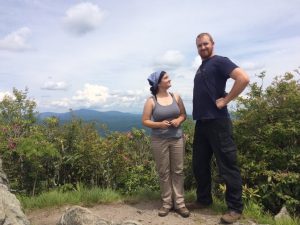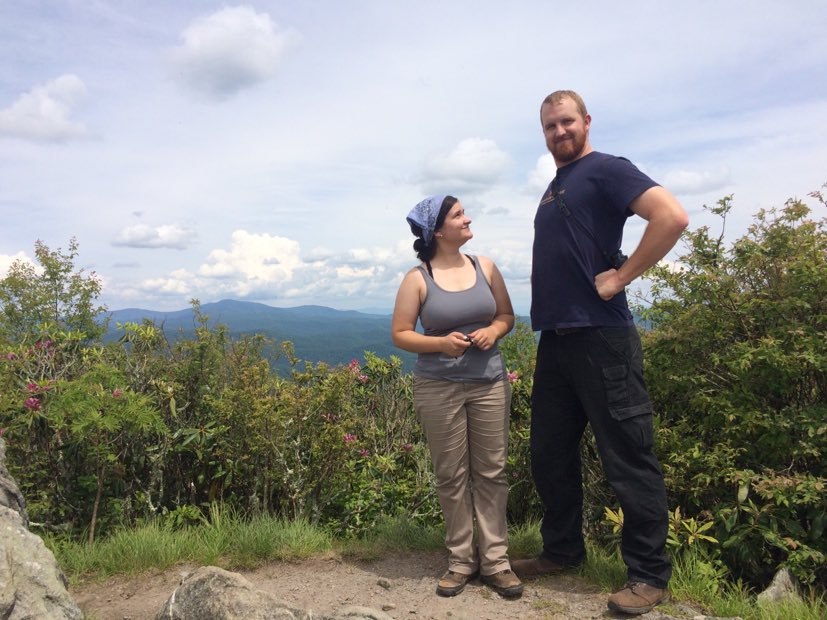 If you decide to move forward with an adoption plan that includes us, we promise to never stop working to provide a home with all the love, opportunities, family dinners, pets, and birthday parties we can possibly provide. We will honor and support whatever type of relationship our child's birth family would like to have—and we'll never stop reminding our child of where his/her strength came from.
We're so, so excited to take our family to the next level, and we've known since before we got married that adoption would be part of building that family. We take becoming parents VERY seriously (in fact, we had to buy a whole new bookshelf for all our parenting books—and that's not a joke). Thanks again for taking a look at our lives and the hopes we have for our family. While we'd be incredibly excited to be considered as adoptive parents, you'll be in our thoughts no matter what you choose.