Names: William and Laura
Ethnicity: Caucasian
Faith: Christian
Professions: Laura-Zookeeper Wil-Facilities and Construction Manager
Family: 
We have no children of our own. We both have our parents and two brothers each. Three of our brothers are married so, we have 3 sister-in-laws.  We also have a nephew on my side who is 9 years old and a niece who is 5 months old on Wil's side.
Pets: We have 4 dogs. One small inside dog and three larger outside dogs.
Hobbies: Laura loves baking, decorating, swimming, shopping and playing with our nephew and dogs.
Will enjoys hunting, fishing and farming.
Together we enjoy spending time outdoors kayaking, camping, being with family, going out to eat and going on family vacations.
Adoption Statement:
Will and I have been married for 8 years and have always dreamed of becoming parents. We are so excited to start our adoption journey and realize adoption is a very special way to create a family! We believe everything happens for a reason and sometimes God's plan isn't exactly the same as what you imagined but things always work out the way they are meant to.
We can't wait to welcome a child into our family and home! We have so much love to give and fun to share. We would love, cherish and protect your/our child beyond any measures imaginable. While we're very excited about the opportunity to adopt a child, we understand how difficult this time and decision must be for you. I want you to know we are praying for you and all the other birth mothers in the same situation while you try to make these huge decisions. Thank you for taking the time to read a little about us and we hope this is helpful.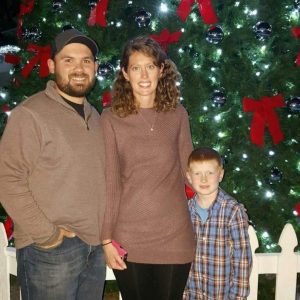 We love spending time with family and taking our nephew fun places.